This web site is all about Bull Terriers who need new homes. We want prospective owners to understand what is involved in living with Bull Terriers.
The Bull Terrier Club (UK) Welfare Trust is a registered charity and is managed by a group of experienced Bull Terrier owners and breeders. Their role is to ensure that the Trust is solvent and that everything possible is done to ensure that unwanted Bull Terriers are found suitable homes.
Much of the work of the Trust is carried out by our coordinator, Joan Kenway, aided by enthusiasts in most areas who also work hard to find suitable new homes for dogs who need them. There is a dedicated information and advice line (012 56861227) for owners, rescue kennels, dog wardens and in fact anyone who has cause for concern about Bull Terriers.
Some of our dogs are housed temporarily in kennels, and some remain in their homes whilst we try to identify suitable new homes for them.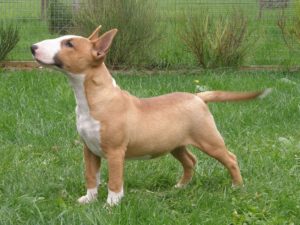 You will learn more about this work within this web site and you will also be able to find out how you can help us. We also want to develop an active forum where old and new owners can discuss issues and offer each other support.
Deciding to bring a dog into your life is a wonderful decision but also one that comes with long term commitments. This is a pet that you will hopefully be able to enjoy for many years to come. With this being such a long term experience you want to be sure that you are going to make the right choice.
The first thing you will want to give some thought to is the breed. One that you may have in mind is the Bull Terriers. If so, then you are certainly considering a wonderful breed but one that you need to learn about.
Throughout the posts here, the information is meant to provide you with the basics of what you will want to know about the Bull Terriers. Some of them talk about how the characteristics of these dogs and what you should consider when choosing one.
Other posts are dedicated to those who have a desire to become Bull Terrier breeders or trainers. There is some helpful information here to help you with your marketing through a website and other resources. For those that want to research more about the Bull Terriers there are suggestions in the posts as to how to go about this.
The information contained here is meant to be a starting point for you to develop your interest and/or passion in the Bull Terriers. While they may have gained a bad reputation in the past few years, much of it is unfair. By having a better understanding about this breed it opens up doors for better acceptance of them.